and I founded this great place.
I am the CEO, Chief of Creative, and founder of HexaHive. No matter the day of the week, you can find me directing the Hive's symphony of progress, strategizing and leading projects, coordinating with clients, and more!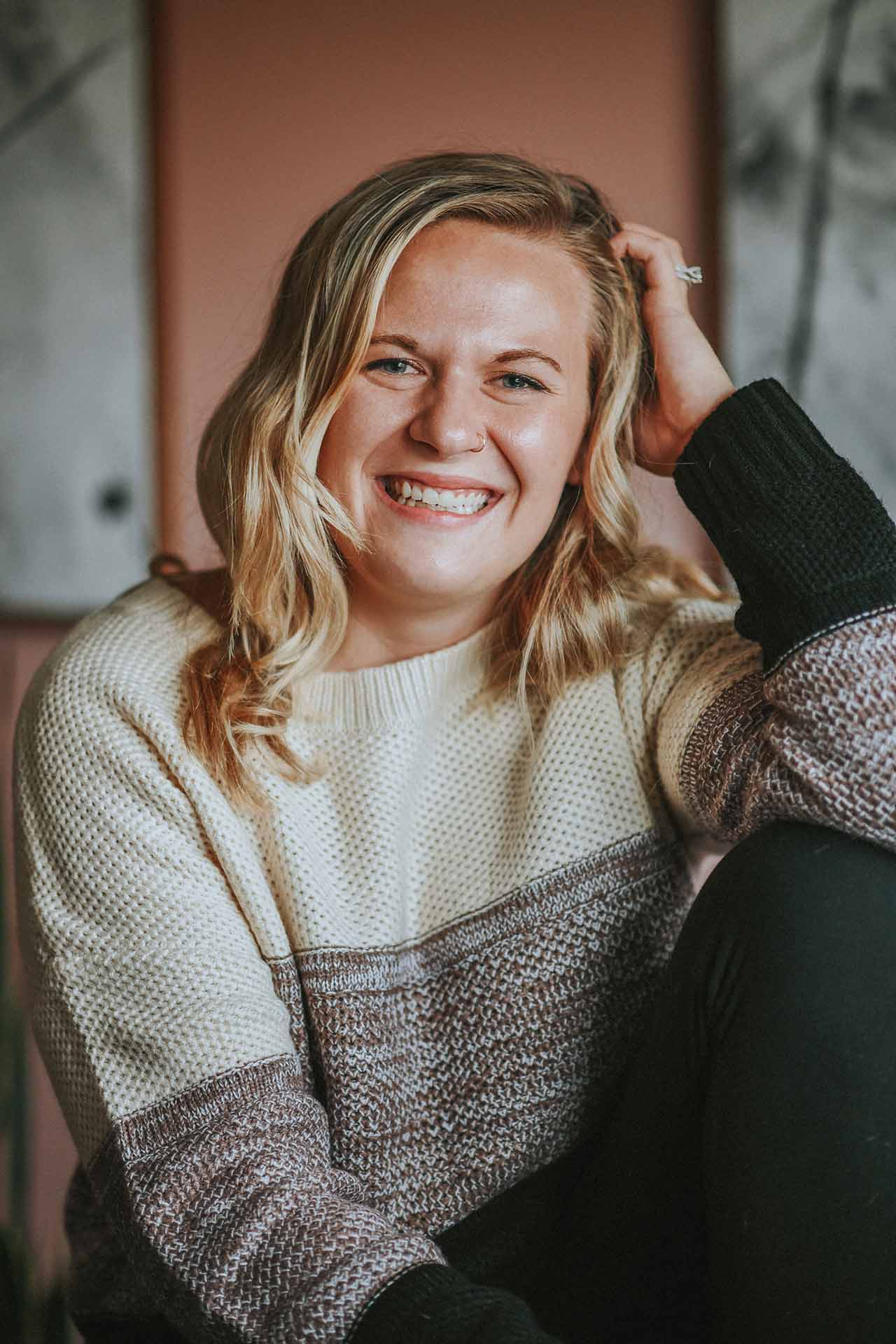 What is your guilty pleasure?
Coffee, volleyball, and Jameson Cokes.
How much coffee do you drink per day?
1-2 POTS. Brewed with love.
Favorite Book?
The Pumpkin Plan, a must-read for anyone that is looking to grow their business, team, or organization.
I found my love for the design industry at Bismarck State College, where I received my Associate's in Graphic Design and Communications, graduating as their Outstanding Student of the Year. I noticed that a lot of designers struggled to connect their work back to the goals that their designs were trying to support, so I expanded my education to include a Bachelor's degree that would help me excel at this – Marketing.
I quickly grew to love and value the connection between marketing and design, and I looked to embed this into all of my experiences leading up to HexaHive. I
'
ve held roles that have touched on every aspect of what we do here, from strategy to photography, branding and graphic design, and more. Through all of this, I recognized that there was a need for a different kind of agency, one that hyper-focused on helping businesses succeed through strategic marketing. Now, I
'
m lucky to have a talented team that helps businesses do exactly that.
The office may be my second home, but my true home is with my husband, Tyler, and my two kids – Emery and Dawson. They (along with coffee) motivate me to be better and grow more every day, and I'm lucky to have such a supportive little family. That motivation has led me to things like recently being awarded Bismarck-Mandan Chamber of Commerce's 20 Under 40 and accepted into Leadership ND, a sought-after leadership program with select leaders across North Dakota. Whether it's my personal or professional life, I'm determined and passionate about growth, change, and purpose. In my free-time, you can find me with a latte in my hand listening to a great audiobook, strolling through Costco, or playing volleyball.
I am an advisor on Bismarck State College and Bismarck Public Schools Graphic Design committees, a partner liasion with the Young Professionals Network, and President of the Great Plains International Association of Business Communicators (IABC). No matter if it's a professional organization or simply coaching my kids sports, I'm grateful to be involved in the Bismarck-Mandan community.
Now that we're besties, get to know Hannah!